Client Name:

American Society of Addiction Medicine (ASAM)
My Role:

Strategy development and project lead for all UX deliverables. 
1. Create a comprehensive learning experience for new ASAM CONTINUUM users.
2. Provide a support net for new and existing users that includes: development of new educational materials and events, website updates, collecting user feedback to inform product updates.
2. Develop a hands-on practice component that helps prospective users to become comfortable with the use of the software quickly and efficiently. 
3. Update the CONTINUUM website to make it looks like a product page and incorporate important user resources.
4. Support the implementation of the ASAM CONTINUUM by large and small clients with varying needs.
Strategy Development Process
Identify the unique needs of each client/patient population, level of comfort with technology, the unique workflow, the complexity of the software implementation. 
2. Create an implementation plan
Draft a plan for the implementation process, training content and schedule, and ongoing user support and share with the client. 
3. Develop a positive relationship with users
Maintain constant communication with clients as well as end-users to identify any additional support needed during each implementation stage. 
Conduct feedback sessions where end users can share some of their successes and challenges.
Provide additional resources and/or learning opportunities as a response to the provided user feedback.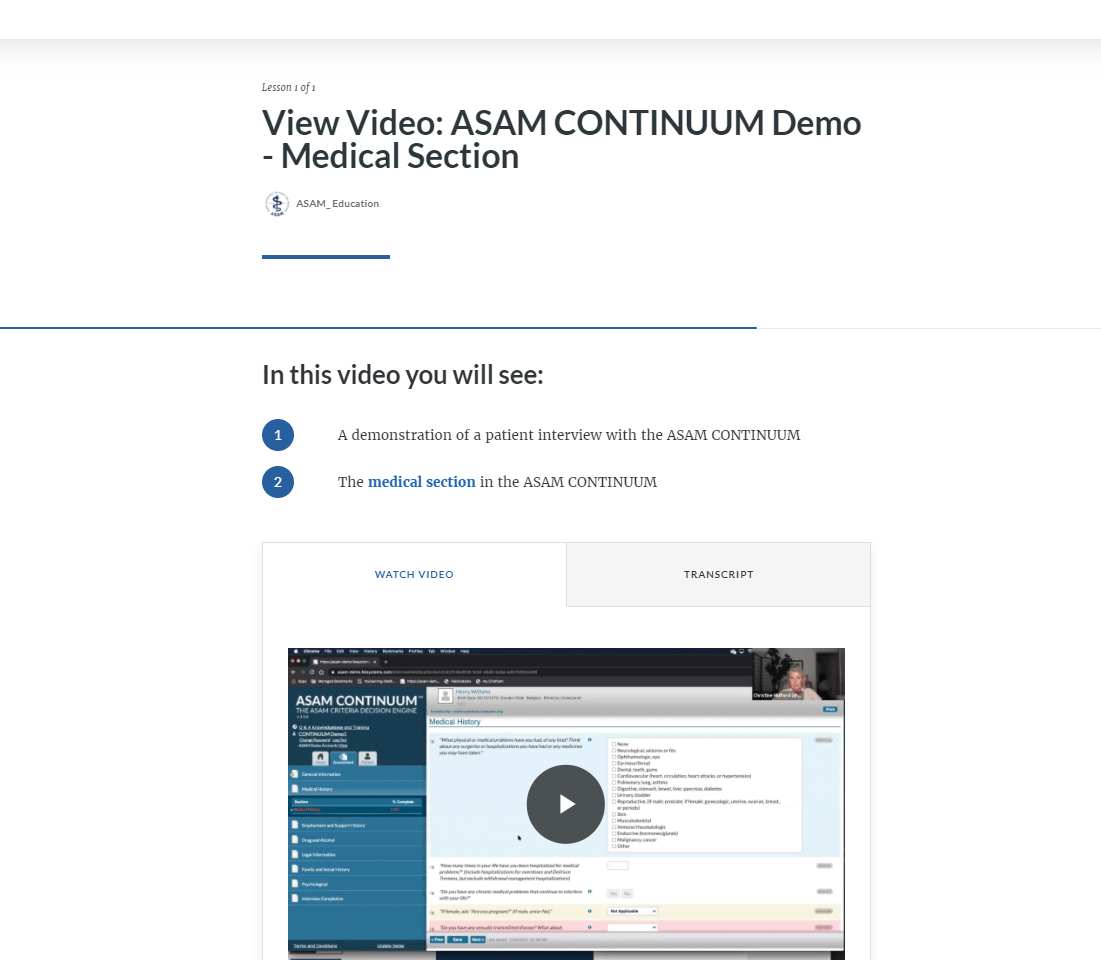 A robust user experience and user support strategy require additional resources (additional staff members, additional creative support) that were not always available on our team. Very often we had to prioritize product updates as opposed to user support.